Last Updated on March, 2023 by Edison
Every year, the best producers work very hard to bring new and exciting TV series.
They're trying to get the most precious prize for a producer… our attention.
I'll show you the most addictive TV series that will keep you in front of the screen…
Time: 2006-2010
Main Cast: Richard Ayoade, Chris O'Dowd, Katherine Parkinson, and Matt Berry.
Moss and Roy are two computer experts that work for the Reynholm industries.
They work in the basement without sunlight and away from people.
Then Jen starts working as their supervisor even though she doesn't understand computers.
They always find themselves in the weirdest situations.
IMDb: 8.5/10
Year: 2014-2020
Network: HBO
Creators: Mike Judge, John Altschuler, and Dave Krinsky.
Cast: Thomas Middleditch, Zach Woods, Kumail Nanjiani, T. J. Miller, Martin Starr, Amanda Crew, Matt Ross.
The main character, Richard Hendrix, has created a superior compression algorithm. And with the help of his friends, he creates a company called Pied Piper in Silicon Valley.
They are gifted programmers but lack business experience.
And this leads to a series of mistakes that put their startup at risk multiple times.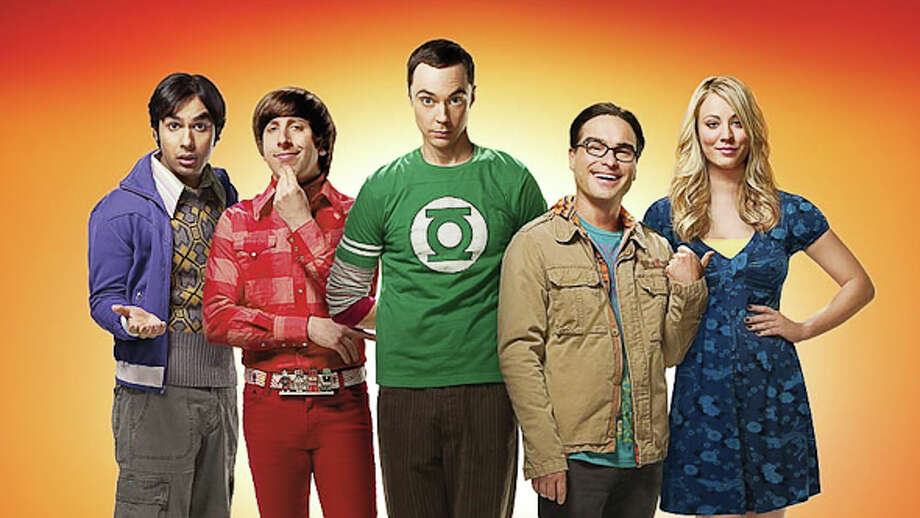 Year: 2007-2019 on CBS
Cast: Jim Parsons, Johnny Galecki, Kaley Cuoco, Simon Helberg, Kunal Nayyar, Melissa Rauch, Mayim Bialik.
It's one of the most successful comedy series created by Chuck Lorrie and Bill Prady.
Two roommates Leonard and Sheldon are physicists who work at Caltech. They're accomplished in their careers but struggle with basic social situations.
Then a beautiful waiter/aspiring actress, Penny, moved into the apartment across from theirs.
Penny quickly becomes part of their group which also includes the engineer Howard Wolowitz, and Astrophysicist Rajesh Koothrappali.
This show continued for 12 seasons with a record audience. It could have continued for two more but the leading actor, Jim Parsons decided that they had done enough.
IMDb: 8.5
Year: 2013-2018 (Fox), 2021(NBC)
After Fox canceled this show, Social Media exploded. #Savebrooklyn99 began trending, fans petitioned to save the show, and even celebrities like Oscar-winning director Guillermo Del Toro asked other networks to pick up the show.
One day after, NBC saves the show. And it was a great decision because they saw higher ratings on season 6.
Creators: Dan Goor and Michael Schur.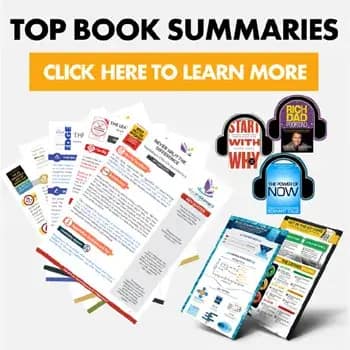 Cast: Andy Samberg, Melissa Fumero, Terry Crews, Andre Braugher, Joe Lo Truglio, Chelsea Peretti, Dirk Blocker, Joel McKinnon Miller.
This show has a group of funny and diverse characters:
Detective Jake Peralta is a competent cop which has more arrests than his colleagues but he doesn't like to follow rules.
As Seargent Terry Jeffords says in the first episode:
"Jacob Peralta is my best Detective. He likes putting away bad guys and he loves solving puzzles. The only puzzle he hasn't solved is how to grow up."
Raymond Holt is the new captain who loves rules, solving crimes, and helping his team.
Another competent detective is Amy Santiago. She grew up with seven brothers and is very competitive.
Terry Jeffords doesn't like action because he has twin girls and he can't imagine not seeing them grow up.
Detective Charles Boyle isn't very brilliant, but he works harder than anyone else.
Rosa Diaz is tough, and no one dares to mess with her.
Gina Linetti is the civilian office manager who always gets involved in everyone's business.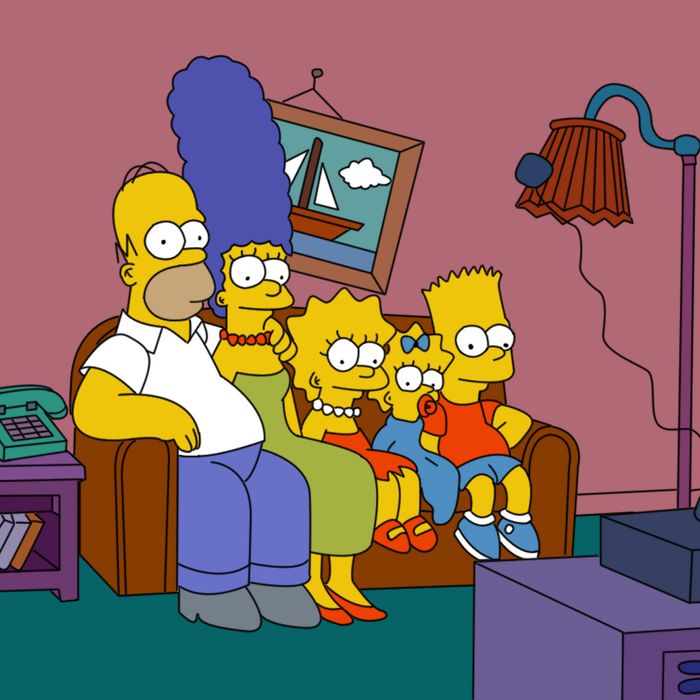 Year: 1989-present, on Fox.
Creator: Matt Groening
Main Cast: Dan Castellaneta, Julie Kavner, Yeardley Smith, Nancy Cartwright, Harry Shearer.
After 30 seasons and going, The Simpsons were able to stay relevant and hilarious.
IMDb: 8.5
Year: 2005-2013 on NBC
Creator: Greg Daniels
Cast: Steve Carell, Rainn Wilson, John Krasinski, Jenna Fischer, Kevin Malone, Ed Helms.
It is an adaptation of the original BBC series of the same name. The series is a mockumentary on a group of Office workers.
It mainly involves Michael Scott, the boss who lacks in every skill, Jim Halpert the office's "funny guy", Dwight Schrute a competent salesman, and Pam Beesly, the uncomfortable receptionist.
IMDb: 9
Year: 1994-2004
Creators: David Crane and Marta Kauffman
Cast: Jennifer Aniston, Courteney Cox, Matthew Perry, Lisa Kudrow, Matt LeBlanc, David Schwimmer.
It follows the personal and professional lives of 6 friends living in Manhattan.
Over the course of 10 years, they go through career issues, relationships, drama, and comedy.
IMDb: 8.9
Time: 8 September 2018 (season 1)
Cast: Penn Badgley, Elizabeth Lail, Shay Mitchell, Ambyr Childers, Victoria Pedretti, Luca Padovan, John Stamos.
It's based on the novel of the same name by Caroline Kepnes.
A seemingly charming bookstore manager meets a beautiful aspiring writer. By using Social Media he finds information that helps him get close to her. And he makes sure to remove every obstacle in his way.
IMDb: 7.8
Year: 2008-2013 (AMC)
Creator: Vince Gilligan
Cast: Bryan Cranston, Aaron Paul, Anna Gunn, RJ Mitte, Dean Norris, Betsy Brandt, Bob Odenkirk.
The main character, Walter White, is an ordinary chemistry teacher who also works at a car wash to make enough money for the family. But one day he collapses and is given a terrible diagnosis, stage-3 inoperable lung cancer.
Walter along with his student Jesse Pinkman joins the world of crime and sells methamphetamine to make as much money as possible for his family.
IMDb: 9.4
Time: 2015 – Present
Cast: Bob Odenkirk, Rhea Seehorn, Jonathan Banks, Michael Mango, Michael McKean, Patrick Fabi, Tony Dalton, Giancarlo Esposito,
If you have watched breaking bad then you need to watch Better Call Saul.
Here, we learn more about the characters of BB – Saul Goodman, Mike, Gus Fring, and Hector Salamanca… and why Saul was so scared of Lalo.
IMDb: 8.8
Time: 2015-2017
Cast: Wagner Moura, Boyd Holbrook, Pedro Pascal, Maurice Compte, Paulina Gaitan, Alberto Ammann, Damian Alcazar, Francisco Denis.
Two DEA agents help the Columbian government track and catch Pablo Escobar.
Escobar was making millions of dollars every week which made it extremely hard to put him in prison or even get close to him.
The third season is focused on taking down the Cali Cartel.
This TV series was a huge success for Netflix.
IMDb: 8.8
https://www.youtube.com/watch?v=u9qpFgAa52U
Year: 1999-2007 on HBO.
Creator: David Chase
Cast: James Gandolfini, Michael Imperioli, Edie Falco, Lorraine Bracco, Jamie-Lynn Sigler, Silvio Dante, Dominic Chianese.
Tony Soprano is the boss of the New Jersey mob. He deals with many personal and professional issues which affect his mental state.
He seeks a psychiatrist's help while keeping his therapy a secret from his mob.
The Sopranos is often considered one of the greatest TV series of all time. It won the Peabody awards for its first two seasons, 21 Emmy awards, and five Golden Globes.
IMDb: 9.2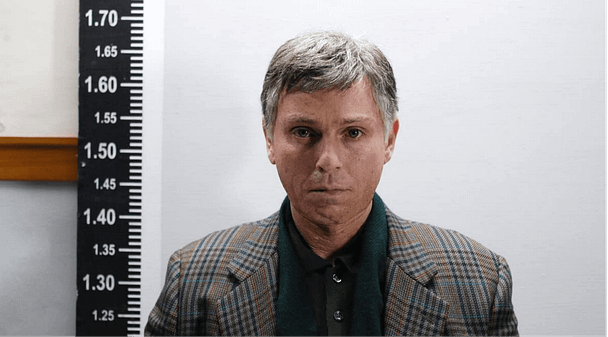 Time: 2007
This Italian TV Series is based on the life of the mafia boss Salvatore Riina.
Riina was a peasant from Corleone who managed to become the head of the "Cosa Nostra" organization. He ordered the murders of many police officers and prosecutors including Giovanni Falcone and Paolo Borsellino.
In 1993, after 23 years of living as a fugitive, Riina was thrown into prison.
IMDb: 8.5
Il Cacciatore aka The Hunter
Time: 2018 – Present
It is based on the book of the autobiographical book Cacciatore di Mafiosi (The Hunter of Mafia People) by prosecutor Alfonso Sabella.
It's the year 1993… Italy is still at war with the Mafia.
Riina is in prison but the organization is still working. The new "Capo" is Leoluca Baggarella.
Now the prosecutors need to capture him and all those who come after him.
It's a very intense show considering is based on a true story.
Time: 2019 on HBO
Creator: Craig Mazin
Main Cast: Jared Harris, Stellan Skarsgard, Jessie Buckley.
It tells the story of the 1986 nuclear accident. Brave men and women try to save Europe from unimaginable disaster.
The series received six Emmy nominations.
IMDb: 9.5
Year: 2015-2020
Cast: Rami Malek, Christian Slater, Carly Chaikin, Portia Doubleday, Martin Wallstrom, B. D. Wong.
Elliot Anderson is a young man living in New York City.
He works for the cybersecurity company Allsafe during the day and is a vigilante hacker at night.
He struggles with social anxiety, clinical depression, and paranoia.
A mysterious group called fsociety recruits him to hack Evil Corp.
A company that was responsible for the death of his father and 25 other employees.
At the same time, Evil Corp is the biggest client for Allsafe.
IMDb: 8.5
Time: 2013-2018
Cast: Kevin Spacey, Robin Wright, Michael Kelly, Derek Cecil, Boris McGiver, Jayne Atkinson.
Netflix took a huge gamble with this show because they spent more than $100 million for the first two seasons. But it paid off because the House of Cards turned out to be a huge success.
It is a political thriller created by Beau Willimon.
U. S Rep. Francis Underwood is promised the Secretary of State position by the elect-President.
But when he doesn't keep his word, Frenk starts a ruthless covert campaign to sabotage his Presidency.
IMDb: 8.8
Year: 2004-2012 on Fox
Creators: Paul Attanasio and David Shore
Main Cast: Hugh Laurie, Lisa Edelstein, Robert Sean Leonard, Omar Epps, Jesse Spencer, Jennifer Morrison, Peter Jacobson, Olivia Wilde.
The main character is Dr. Gregory House, an unlikeable medical genius who leads a team of diagnosticians at the fictional Princeton-Plainsboro Teaching Hospital in New Jersey.
House often argues with other physicians because many of his hypotheses about the patient's illnesses are based on subtle or controversial insights.
IMDb: 8.7
Year: 2007-2015 on AMC
Creator: Matthew Weiner
Cast: Jon Hamm, Christina Hendricks, January Jones, Elizabeth Moss, John Slattery, Vincent Kartheiser.
The series is set in the '60s at the fictional Sterling Cooper Ad agency in New York.
The plot focuses on the day-to-day business of the Ad agencies and on the personal lives of the characters and social events in the US.
It received 16 Emmy Awards and 5 Golden Globes.
IMDb: 8.6
Year: 2010 – present
Creators: Steven Moffat and Mark Gatiss
Cast: Benedict Cumberbatch, Martin Freeman, Louise Brealey, Mark Gatiss, Andrew Scott, Rupert Graves.
A modernized version of the Sherlock Holmes novels by Sir Arthur Conan Doyle.
John Watson was an army doctor before he got wounded in Afghanistan.
He lives in London with Sherlock Holmes, a brilliant but eccentric private detective. Together they solve bizarre, murder mysteries.
IMDb: 9.1
Year: 2011-2019 (HBO)
Creators: David Benioff and D.B. Weiss
Cast: Emilia Clarke, Kit Harington, Maisie Williams, Sophie Turner, Peter Dinklage, Lena Headey.
It is based on the best-selling book series "A Song of Ice and Fire" by George Martin.
Nine noble families fight for control over the mythical land of Westeros. As conflict erupts in the kingdom, an ancient enemy awakens to threaten them all.
IMDb: 9.4
Time: January 25, 2016. The first 3 seasons were on Fox then it was canceled.
Again the fans weren't happy at all with this decision.
Fortunately, Netflix saves the show, produced the fourth season, and will release the fifth and final season in 2020.
Cast: Tom Ellis, Lauren German, Lesley-Ann Brandt, Kevin Alejandro, D. B. Woodside, Rachael Harris, Aimee Garcia.
The lord of hell gets tired of ruling the underworld and takes a vacation in Los Angeles where he opens a nightclub.
His closest friend is Mazikeen.
He meets detective Chloe Becker and then he works as a consultant for the LAPD.
This gives him the opportunity to do what he does best, punish the guilty people.
IMDb: 8.2
Time: October 31, 2010 – Present on AMC
Creator: Frank Darabont
It's a horror drama series based on the comic book series of the same name by Robert Kirkman, Tony Moore, and Charlie Adlard.
The main character Rick Grimes wakes up after being in a coma for a long time. And he finds himself in a Zombie Apocalypse.
While searching for his family he meets other survivors and becomes their leader.
Year: 2016 (First Season). 2018 (The Second Season). The third season will be released in 2020.
Creators: Jonathan Nolan and Lisa Joy.
Cast: Evan Rachel Wood, James Marsden, Thandie Newton, Ed Harris, Anthony Hopkins.
Westworld is a park populated by Androids also known as "hosts". Visitors who can afford a ticket, known as "guests" can live without limits.
It's one of the most viewed series on HBO.
IMDb: 8.6
Billions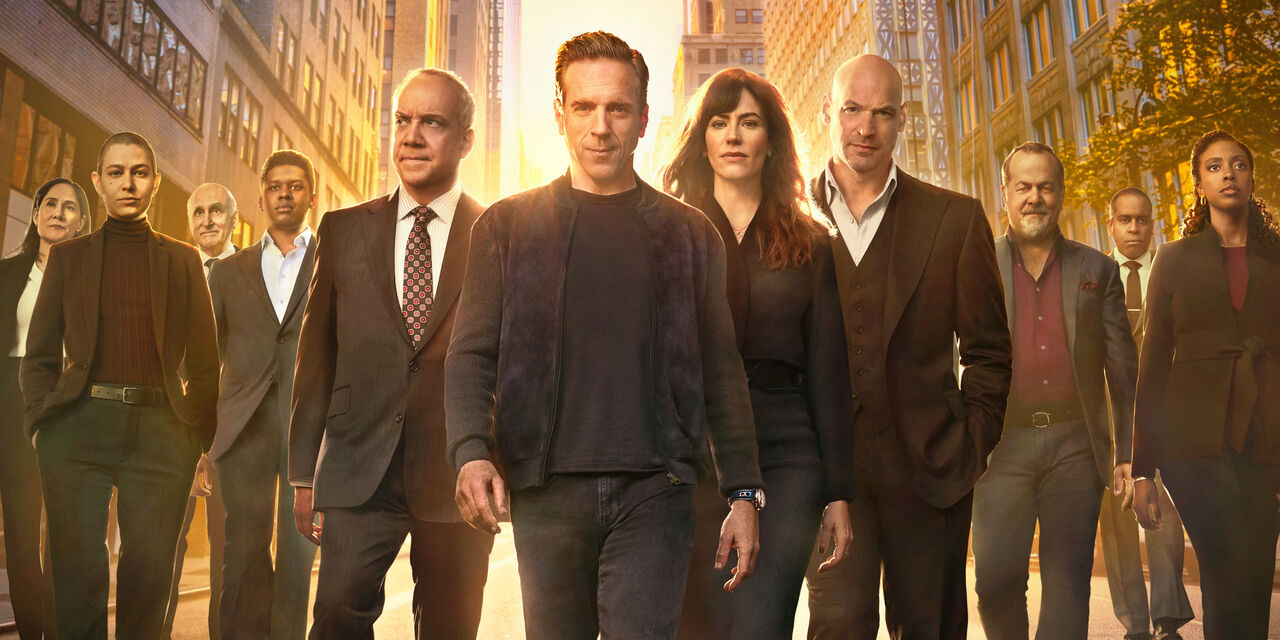 Time: 2016 – Present on Showtime
Cast: Paul Giamatti, Damian Lewis, Maggie Stiff, David Costabile, Toby Moore, Condola Rashad, Asia Kate Dillon, Jeffrey DeMun, John Malkovich…
The billionaire hedge fund manager Bobby Axelrod and US Attorney Chuck Rhoades are both ruthless and very rational.
But when they fight each other, they turn into these irrational creatures willing to do anything, even hurt themselves, just to win.
IMDb: 8.4
Learn More: 60 Websites to watch movies online for free (Updated 2023)