Last Updated on November, 2023 by Edison
This is a no-bullshit and realistic guide for you to make money online.
You can choose which way is a perfect fit for you.
1. Create a website
If you want to make money, go where people are. That's why creating a website can be very profitable. Thousands of people will read your articles.
Don't look at the stats as numbers but as people who are seeking solutions.
And if you can offer them a solution to their problem, then you'll build trust and a strong business.
Nowadays it's very easy and cheap to create a website.
And you don't have to be a professional writer to start.
Reading these books is all you need:
Here are 4 tips to create a great website:
1. Find a good niche and write helpful articles. People are not interested in blogs. They search on Google to find solutions. It's simple as that.
2. Choose a web hosting service. In the past, I have used Hostgator and Siteground but now I'm using Cloudways and it's the best one.
I recommend reading my articles where I explain how you can build any website from scratch.
3. Use a free theme because you can customize it and still offer a good user experience.
4. Make sure your site is loading fast. A website called Pingdom tells you what elements are slowing down your site. SiteGround offers a great plugin that makes sure your site is optimized for speed.
How to drive traffic?
The most effective way to drive traffic fast is to be active on forums such as Quora and Reddit. And I want to explain the specifics.
Quora
It is a Q&A site with over 700 million users every month.
You can answer questions and leave a link to your site. But give a high-quality answer and don't spam with multiple links because you might get banned.
I personally include one or two links on 900-1000 word-answers.

I gave that answer 3 weeks ago. Of course, very few of my answers go viral.
Self-improvement stories, psychology & technology hacks do well on Quora.
Another thing I like about this site is that you get quick feedback from others and you make improvements to your writing.
Your answers might get picked up by Quora Spaces, which means more views for you.
So far, I have written 88 answers, and here are the stats:

Reddit
It's one of the most visited sites in the world.
Subreddits are communities dedicated to a specific interest. (Social Engineering, Persuasion, Entrepreneur, Marketing…)
I'm sure that whatever you like there is a subreddit for that.
Don't post links if you are a new user. First, observe how they interact with each other and what types of posts they like.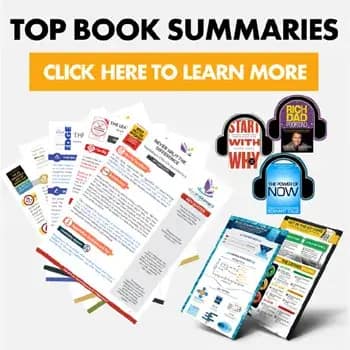 It's like in high school where students hang out in groups. And to become part of their group you need to understand their interests.
For example, after I contributed to r/socialengineering by commenting on other people's posts, I shared a link to my site.

1250 people read that article in less than 24 hours.
You can also create a subreddit dedicated to a topic you like and post regularly. It's hard to make it grow, but the engagement is high.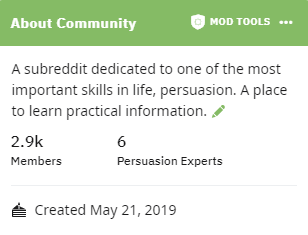 Another way to drive traffic is through Facebook groups and Pinterest.
2. YouTube
Making money with a YT channel is easier than with a website for two reasons:
1. If you add the right keywords, your video will gain more visibility from search results, and the video suggestion sidebar.
2. Monster guides (2500-4000 words) rank better on Google. But it takes time and patience to write those articles. On the other hand, you can create a great YT video with a 1500-word script.
Here are a few tips to gain more traffic:
– Find the most popular video in your niche and create a better video.
– Long videos are doing well on YouTube.
– Install VidIQ or Tubebuddy because they show what keywords your competitors are using?
It also shows which keywords are bringing traffic to a specific video.
For example, this video is about websites to watch movies for free and it got 31k views so far.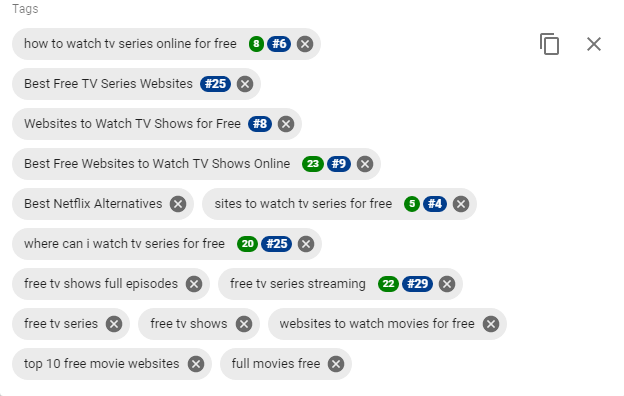 – Analyze the video on Audience Retention.
Look where the users are leaving the video.
See what you did wrong and fix it.
– Include the main keyword in the title. Write a long description and include different keywords.
– Share the video on Social Media/Forums/Your article.
– Respond to each comment to increase engagement.
Respond respectfully to those who criticize your work.
Try to understand why he/she feels that way and thank them for pointing out your mistake.
Remember that every visitor counts.
This tip also applies when you are posting your articles on Reddit or Quora.
Treat your website or YT channel as a business.
After you become popular, certain businesses will pay you to write reviews or mention their product in your video.
Monetize your work
Here are some ways for you to monetize your hard work:
Google Adsense
It is by far the easiest way to monetize your website. After you get accepted, you can set "Auto Ads" and let their AI algorithm do the hard work.
The downside is that in the beginning the CPC (cost per click) and CPM (cost per 1000 impressions) will be very low. But as your website becomes popular, you'll see higher earnings.
On YouTube, your channel needs to have 1000 subscribers and 4000 watch hours to be eligible to apply for Adsense.
Don't worry, because you can monetize your channel with affiliate links.
Amazon Associates
Amazon is the biggest eCommerce site in the world. And through this program, you can promote any of their products or services.
If you are a bookworm like me, then you can write reviews. Or you can promote services such as audible and kindle unlimited.
The downside is that it gives low commissions and you have to wait two months to withdraw your money. For example, they pay the January earnings in April.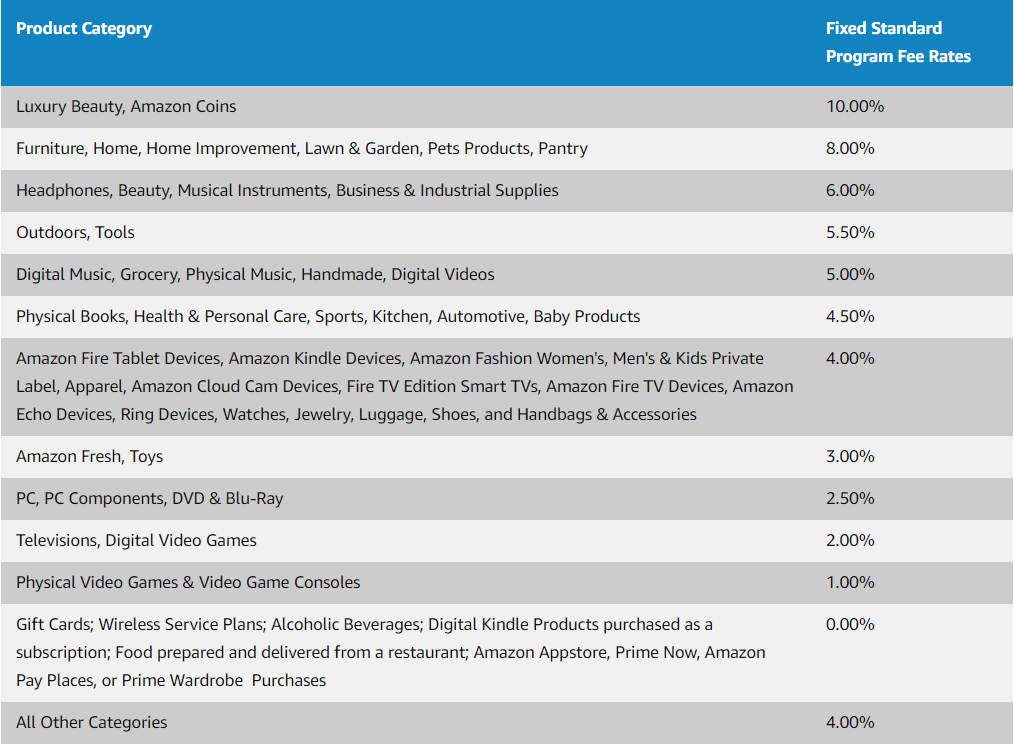 They also offer bounties.
For example, if someone signs up for a 30-day free trial for Amazon Prime, you get $3; for every successful registration of an Amazon Business account, you get $15.
There are many other bounties you can choose from.
Note: If you live outside the US or EU, Amazon will send you a check. But that is a terrible payment option because it comes with problems of receiving through the postal service and cashing out.
A great service that solves this problem is Payoneer.
It gives you a US bank account and you can add those details in the "pay me by direct deposit" section. Amazon will send the commission to your Payoneer account every month.
If you sign up for Payoneer, you'll get a $25 bonus.
Other Affiliate Programs
Many big companies have an affiliate program. For every customer you bring, you get a percentage of the sale.
Try to promote products related to your content. And don't promote products just for the sake of commission.
It would be great if you were a customer of that company because you can talk about why you bought their products and persuade your visitors to do the same.
High-paying affiliate programs:
Hosting – SiteGround (€40 per qualified buy); HostGator (up to $75); Bluehost ($65); WP Engine ($200 per referral or 100% of the first month's payment)
Shopify or Bigcommerce– You can teach entrepreneurs how to make money with these platforms. And they pay hefty commissions for each qualified customer.
HubSpot -It's an inbound marketing and sales software that helps companies attract visitors, convert leads, and close customers. You can earn up to $1000 per sale.
Convertkit – It helps website owners do email marketing, and it costs $49 a month. They offer a 30% recurring lifetime commission.
Masterclass – It offers different online courses created by celebrities. You get 25% for every sale and bonuses when you reach sales volume milestones.
Copywriting – If you are in the Copywriting/Writing/Marketing niche, you can promote AWAI's online courses. They give 50% commissions for every qualified sale.
Other high-paying affiliate programs are in the finance industry.
3. Freelance Writing
If you are a decent writer, you can make good money by writing articles for website owners.
They need to produce content to remain popular, but most of them don't have time to create new content.
That's when freelancers come in.
I would suggest finding a niche you're passionate about and sticking to it.
Here are 6 tips to become a content writer.
– Improve your writing skills and learn SEO.
– Create a profile on sites such as Freelancer, Fiverr, Guru, and Upwork…
Describe your level of expertise and apply for jobs.
– Email the website owners.
– Submit your articles to revenue-sharing websites, where they will pay you a certain amount for every view or Ad click from your post.
The top revenue-sharing sites are Medium, HubPages, and Textbroker.
– Join Facebook groups on your niche and contact website owners to see if they need your services.
– Apply at iwriter.
4. Freelance copywriting
Copywriters are in huge demand. And they get paid good money for their work.
Why? Because of a simple reason… they bring results.
The copy includes sales letters, emails, social media ads… everything that includes driving sales.
How can you become a good copywriter?
Learn
You don't need to have a literature degree to become a copywriter. What you need is to understand the principles of selling and marketing.
You can also buy online courses created by experienced copywriters.
In addition, you can follow Gary Halberd's amazing advice.
He suggested that you should write the greatest sales letters by hand.
Make a habit to write every day at least one sales letter.
It will help you gain experience, get inspired, and understand their strategies.
Build a portfolio
Clients want proof that you can deliver.
You can't build a portfolio without clients and you can't get clients without a portfolio.
But don't worry. There are a few ways to solve this dilemma.
You can work for a low price at the beginning for local businesses and charities.
And you could ask them to give you a good testimonial.
You can publish original articles on sites like Medium or EzineArticles.
They give you free visibility and you can leave a link to your website, which leads us to the next point…
Create a website – It will give you the opportunity to attract clients for free.
How much can you make as a copywriter?
According to a report by PWA, here's how much copywriters are paid for each project: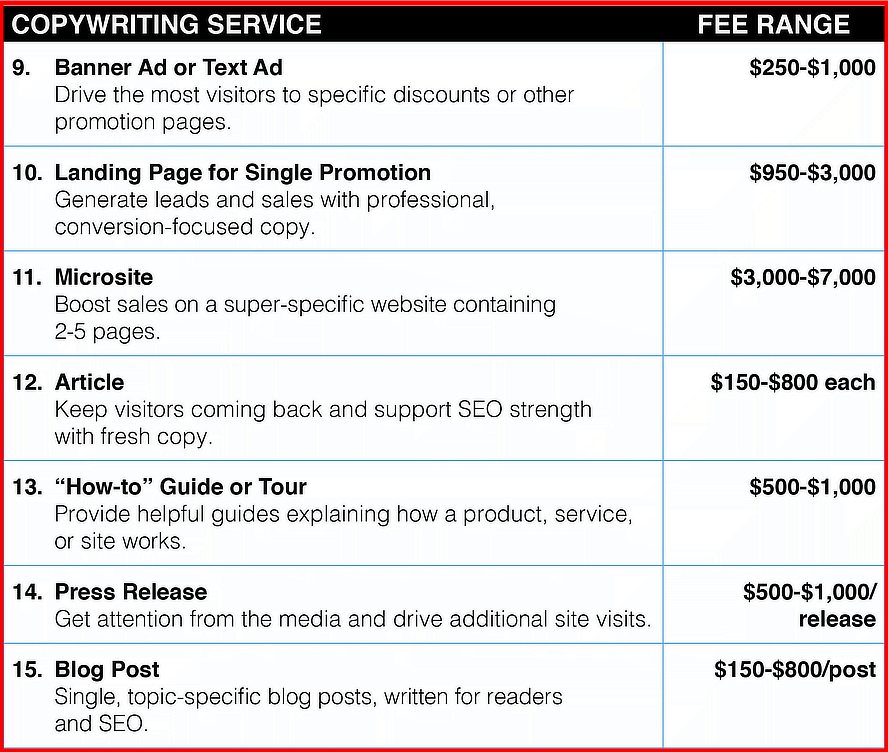 5. Sell Online Courses
Pros:
– Low costs. You only need to pay for hosting and advertising.
– Potential to make lots of money.
Now, that doesn't mean you should create a weak product like most of the Udemy courses and expect people to pay +$100 for it.
Cons:
– A high number of competitors.
– Your product will probably end up on piracy sites where people can download it for free. But there are services that protect your product from this phenomenon.
With hard work you can overcome these challenges and succeed:
1. Choose an industry where there isn't too much competition.
2. Offer free, valuable content. I mean articles, videos, podcasts, forum posts…
It helps to reach millions of people where most of them (hopefully) will like your content, and some of them will turn into customers.
3. Create a product that actually helps people. Create a product you can be proud of. Otherwise, the percentage of people asking for a refund will be very high and that will put your business at risk.
4. Build an email list and give a webinar to convert visitors into customers.
5. Find a good platform to host your online course.
6. Virtual Assistant
A virtual assistant is an invaluable asset to any company. It's just like having a personal assistant, but one that works from home.
Companies benefit as they get help to run their business without the cost and risk of employing someone full-time.
What skills do I need?
You need to be organized, good at researching, have good computer skills, and have excellent verbal and written communication.
By working as a VA, they could ask you to do several things, some involving general administrative duties such as letter writing, organizing meetings, writing up reports, or even researching other companies!
Where can I find jobs as a VA?
– Zirtual is a site that offers jobs for VA. If you get accepted, you'll work from 9 am to 6 pm from Monday to Friday. But it only hires US residents.
– Sign up at FlexJobs. It's a job listing site with over 5000 businesses offering part-time positions. They have a monthly fee, but it's worth it because they connect you with reputable employers.
– Upwork is a site that connects freelancers with employers. You can submit your application and wait for clients to contact you.
– Weworkremotely is a site where employers need to pay $255 to post a job. So they are serious. On the other hand, it's free for you to submit an application.
– VA Networking is a social network for virtual assistants. You can find interested clients and resources to learn more about this job.
– Sign up to LinkedIn and write a good description of your skills. Many employers use LinkedIn services to find and hire new people.
How much can I make from being a VA?
You can make anywhere between $4 to $50 per hour depending on your ability, skills, and experience.