Would you like to create a beautiful website without coding and without paying someone $200-$1000?
If you said yes, then this article is for you. It will teach you to build a WordPress site from scratch in less than one hour.
Why using WordPress?
WordPress, a CMS (content management system) is a user-friendly platform that helps you build websites and manage your own content.
It is the most popular CMS.
WordPress runs 30% of the websites.
It has +50,000 plugins where most of them are free and will help you increase your performance.
What is web hosting?
Web hosting is a service that allows you to post your website on the internet.
Picture your site as a house and hosting is the land.
A web hosting service provider is a business that offers the technology for your website to be viewed on the internet.
Paid vs Free hosting
There are a lot of reputable hosting companies that offer their services for a small monthly fee.
On the other hand, you can also get hosting for free.
But there are some disadvantages:
Support- Sometimes you'll have problems with your site, lots of them. With free hosting it's not guaranteed you'll get support from an expert.
Speed- How fast your site loads? Speed is a Google ranking factor. If your site takes forever to load, you'll not rank well.
Advertising- The company can place ads on your site which may not be relevant to your article.
It's restrictive- You don't have many options in terms of ability to customize your site.
So, if you want a website that looks good, loads fast and that doesn't give you a headache every day, you need to choose a reliable hosting company.
Types of Hosting
There are different types of hosting to make your website available on the web.
Shared Hosting
It's the cheapest kind of hosting. Multiple sites share all the resources of the server.
But there are two main disadvantages:
– When your site gets busy, it could be slower because there are many other sites also waiting to be served.
– Security issues created by the other websites you're sharing the server with.
Dedicated Hosting
It's more expensive, but it also gives you the most control over your environment where your site is hosted.
VPS Hosting
VPS stands for Virtual Private Server. With VPS, the server is divided into equal sections, and each site is placed within its own section.
These sections act independently of each other and are like a set of mini servers that all share the same hardware.
The main advantage is that it's not possible for other virtual servers to affect negatively the performance of your machine and your installation is more secure.
Cloud Hosting
Cloud servers are in general VPS servers, but with the following differences:
– The size of your cloud server (RAM, CPU) can be enlarged or downsized dynamically.
For example, during peak traffic times you could enlarge the instance to keep up with the load. When traffic diminishes, you can downsize the instance again.
– Bigger instances always cost more money than in small instances. Being able to change this dynamically can reduce your bills.
Back up your hard work
You should always back up your website.
If the server of your site goes down for any reason and if you or your host didn't back up the site there is nothing that can be done to get your site back.
Some hosts automatically back up websites every night but some hosts don't back up at all.
Some hosts will back up your site for a small additional fee.
Hostgator was created in 2003 and is one of the most reliable hosting websites.
Its one of the largest web hosts on the world with +9 million websites hosted.
Other qualities:
99.99% uptime

Great support on 24/7.

45 days money-back guarantee

Enhanced security and free migration
Another great option is Siteground. And the steps for building the site are similar.
Shared vs WordPress Hosting
Hostgator offers multiple alternatives and you can choose which one suits you the best.
However, let's compare the first two options:
Step #2 Pick a domain
Choose a simple domain name. Try to find a name that is memorable and that clearly describes your website.
I also recommend using .com .net or .org extension.
Now, if you already purchased your domain name somewhere else click "I already own this domain".
Step #3 Check your package information
At first, we choose a plan.
Now you have to choose the billing cycle.
You have different options for time. The more you pay upfront the less you pay in the long term.
Enter a username and a four-digit pin.
Step #4 Fill in your details
Enter your personal information. Enter credit card details or pay with Paypal.
Enter the coupon 1cent for a big discount.
Check once again if everything is correct and click "Checkout Now".
Step #5 Install WordPress
Every reliable hosting company has a one-click installation option.
Log in to your hosting account
Click on hosting and at the bottom of the page click Launch Quickinstall.
Go to WordPress
Next, select your domain name and leave the "directory" blank. Also, ignore the offers.
Fill the necessary data, check the two little boxes and click install.
After installation is complete make sure to copy and save the Username&Password.
Now you have to wait 2-4 hours until your website is online.
Then insert on google yourdomain.com/wp-admin and voila your website is live.

Step #6 Log in to WordPress
There are some little things you can do to improve your site.
Head over to Settings and fill the form:
If you want to disable comments go to Discussion.
It is good for SEO if you make your pages URLs simple.
If for a human is hard to understand the URL then also the search engines will find it hard too.
Change your password
You can change that complicated password and set a new one.
1. Go to Users – All users
2. Click on your username
3. Scroll down to the end of the section and click generate password button
4. Add a strong password
5. Update profile
Also, make sure to change your login username. If your username is "admin" then you are saving time for hackers.
Step #7 Customize your site
In the left go to Appearance- Themes
Here you can search themes or add a new one.
Besides that, if you don't like or prefer any of the themes shown, you can check online for theme libraries.
I can suggest Colorlib, Justfreethemes, Themegrill, athemes.
If you choose a theme in any of the above sites, you can watch the demo and download it:
Now click Add New – Choose File – Upload the theme zip folder.
Now click Customize
So from your left, you can see what you can do and change starting from the title of the page to the footer of the website.
Every change you make in each of the settings below you will see it live as the website reloads.
Site Identity
Here, all you can do is change the site tags, site logo, site title & site icon.
At Logo, click remove and upload the unique logo for your site.
Header media
It's the part above the menu bar, usually, here you can add or remove an image as a banner. It depends on the design of the website.
Menus
Menus are a very important part of the website.
You need to choose the categories that peoples are going to click to navigate through the site.
Click the primary menu and set the menus.
Widgets
Widgets make your navigation and design better.
On the left, you have widgets of slideshows, article slideshow, tag widget (tag displayed), the list goes on and on.
All you have to do is to drag and drop the widget in the right where you want to be displayed on the site.
A better tip for you is to go online a search for a theme manual.
It will show you what widgets you can use on your homepage, articles, sidebars and everywhere.
It is easy for you to find it, just type the name of the website you've chosen training manual. The website who owns the themes will have it ready for you on their own.
Don't be sad if you can't find it. You will learn it very fast on how to manage the theme.
Homepage Settings
Here are the settings that you will have to change upon your desire to make your front page look very cool and simple just by putting the widgets in the right place, the articles, the images slideshows and etc.
You will choose what to display there, to have it as a static page where everything will be fixed or to display always your latest posts.
After that, you will choose your homepage display from one of your navigation bars.
Additional CSS: This is a part where web developers can understand the best because it is about coding.
CSS is a programming language used for the designing style and you can add codes upon your desire.
Header options: You can change the header logo, the menu, the search icon.
You can add some other cool styles that the theme offers.
Design Options: Here you can change the structure of your website- wide or boxed display.
You can choose the layout of the front page, your articles, and your sidebars.
Social Options: If you don't see this as an option is because your theme didn't support it but usually it does.
So here you can edit and activate the social links logos starting from the head to the footer.
Footer Option: Footer option is the bottom look of your website.
Additional Options: You have some other options to edit and choose. You can change the way how the images in articles are displayed, the related posts, how the images will be opened, etc.
Category Color Settings: As you can see from the article here, if you scroll up you will see that categories have different colors.
After you have finished with all the customization click Publish on the top and see it online how you did it.
Step #8 Add pages
Very important for any website are About us, Contact us, Privacy Policy and Terms & Conditions pages that you need to make them right away.
But why do we need them?
Every website needs to have these pages to give information about what they do and publish and how safe is users information when they access the site.
And some links to contact the admin if given.
Here how is going to look on your site.
How to edit each one of them in a perfect way?
First of all, you need to go to the dashboard and create a page for each one of them.
For the page "About us" go to the dashboard and click on the top New Page.
Terms and Conditions
Like the first one, you need to add a new page with that title. So this one requires a lot of things to be included and written.
Luckily to make this easier there are some websites that provide you with a questionary about your website and in the end, it will be generated ready for you to copy and paste.
Here is the link that you need to do it: TermsGenerator
Privacy Policy
This one is for people to understand your purpose and what data you have about them.
Visit this link to generate Privacy Policy: Freeprivacypolicy.com
Contact us
Contact us its really simple, you don't need to write anything but some links for people to understand where they can find/contact you.
After you have done the pages, you need to add them to your footer links.
Go to the appearance> widgets.
To add the links you need to choose the section of the footer, and edit one of the sections displayed.
If it shows to you just like in the photo, choose one and drag and drop the widget of 'text' to that section and start editing.
Write the name of the pages in a colon.
About us
Privacy Policy …etc.
Insert the links to each one of them and click Save.

Step #9 Install plugins
As I mentioned above there are +50,000 plugins that will help you add new features for your site.
Some of the best plugins you need to install right now are:
Yoast SEO
It is the most complete SEO plugin. It really helps in improving your organic search because is based on the ranking factors by Google.
Some of the factors include:
Readability

Focus keyword

Slug

Meta description

Page analysis
SEO friendly images – This plugin increases traffic from image search. It automatically updates the images with alt and title attributes.
Social Warfare – One of the best social share plugins. You can choose which social button will appear. You can place them in different places in the post. It also has the click to tweet option.
W3 Cache plugin – It's a must-have plugin because it makes your website load insanely fast.
TinyMCE Advanced – Have you ever visited a site and the words were so tiny? Well, this plugin allows you to change your writing fonts and size. I personally use Georgia font, size 20.
All in One Wp Security
It is a must-have plugin for securing your website.
Some of the features include:
Database security

Filesystem Security

Brute Force

SPAM Prevention
iThemes Security – Another must-have security plugin. What I like about this plugin is that it gives me the ability to ban certain malicious IPs.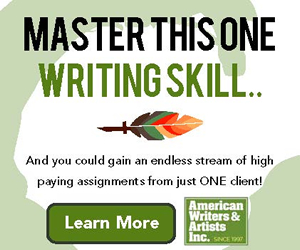 WPS Hide Login – Your login URL is mywebsite.com/wp-admin.php. And of course, the hackers know this. And here this plugin comes to help.
You can change the URL in something like this: mywebsite.com/newusername234543.
Make sure to write this down because you don't want to block yourself.
If that happens, go to cpanel and delete that plugin.
Then you can log in to your site using the original URL:
mywebsite.com/wp-admin.php
Redirection – It helps managing all 301 directs and for monitoring 404 errors.
Step #10 Install google analytics
The majority of websites use GA.
It is a service created by Google that helps you see your site's stats, such a:
The number of visitors

Where they are coming from

The time spent on site

Their technology and many others.
If you want to open a GA account you can use your Gmail.
Go at Google Analytics.
Click sign up
Make sure to choose
https if you have an SSL certificate.
The last option is for sharing data. It's your decision either you want to share your data with Google.
Fill the necessary details.
Click Get Tracking ID.
Next, a small box will come up, accept terms and proceed.
Now we need to install the google analytics on our site.
We can do that by installing a plugin called google analytics for WordPress or GADWP.
Install and activate the plugin.
Go to the GADWP settings and authorize the plugin.
Click get Access Code. Choose the Gmail address, accept their terms and you'll see the code. Copy-paste that code and hit save.
That's it. Now you can see the stats on your dashboard.